In our last article we talked a lot on residential property. In this article we will talk about the different types of properties you may consider for your investment. Afterall investment in real estate does not necessarily have to be houses.
Industrial Warehouse
Industrial warehouses are often cheaper than residential properties. When you get one warehouse down, you have 2 options: to rent it out as a whole or to split it up into portions and rent out smaller lots to different people. The first option would mean easier money as you only deal with one party, but the second one will earn you more money. People rent warehouses for all sorts of storage reasons. Some companies use it to store inventory or equipment, as it is standard practice. Crypto miners rent industrial warehouses to house all their equipment and work from there. In land scarce areas and cities, people often do not have enough space in their houses, and therefore rent a small space to put their belongings.
Shops
One of the jobs I worked in while at New Zealand was that of a retail shop assistant. My boss bought 2 shops, one for his own use and the other tenanted out to his competitor who is selling the same things as him. Every month he would go the shop next door and collect the rental money from tenant. Pretty sure the tenant did not like it but had no choice. Either way, as it is with other real estates, shops in good locations are also in limited supply. If there is a chance for you to get one or two, you could rent it out. The good thing about renting out shops is that there is a higher chance that they will take care of it. Some people may not mind living like an animal in their house, and go without cleaning and tidying up. I have rented such a place before due to a lack of money. But when it comes to business, people will generally maintain a decent hygiene and orderliness. Afterall, they want to attract people into their shop. The more appealing your shop is, the more customers will want to come in and linger for a bit longer.
If you only have one shop but want to extract the most of it, you can also consider converting it into a box shop. A box shop is essentially a shop that contains many boxes, with each box being rented out to individual small time sellers to market their wares.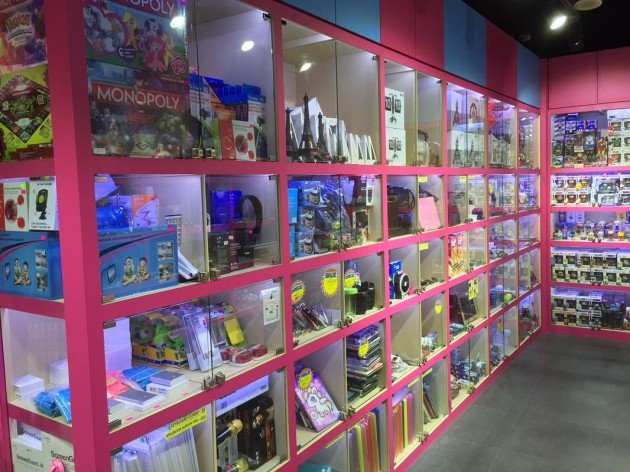 Each of the 'box' above has a different pricing. Those at the centre, eye level locations would cost more than those at the bottom or higher slots. Typically in Singapore each of this standard box can range from about $80 to $250. It is popular among students and small time business owners who want to try their hand at businesses but do not wish to put in too much money. Such concept allows them to restrict their maximum losses to a very low amount. Landlords typically also charge a commissions of perhaps 8 to 10% of the items sold, as we do not expect the people who rent the boxes to standby at the shop everyday waiting for customers to come. The landlords will either hire someone to work at the shop or do it themselves.
Carparks
This may not sound intuitive to some. In certain countries, buying a unit in a condominium development would entitle you to one parking space. In some developments they will allow you to buy carpark spaces too. If you have more carpark spaces than what you need, you can rent them out to other residents for a monthly fee of perhaps $200. It is small money, but it is steady money.
However, the business of carpark rentals extends far beyond that. All of us would have seen heavy duty vehicles on the road. Trailers, cement mixers, buses etc. But do you see them park anywhere around where we live? No. Urban planning would usually forbid such vehicles to park anywhere inside residential areas. In the cities usually they would have to park in heavy vehicle carparks. These are special carparks designed for the parking of these vehicles. If you have the money, consider buying a piece of land and applying for a permit for these vehicles. Else, see who is selling their ownership of a carpark and you may find yourself willing to take over at a suitable price.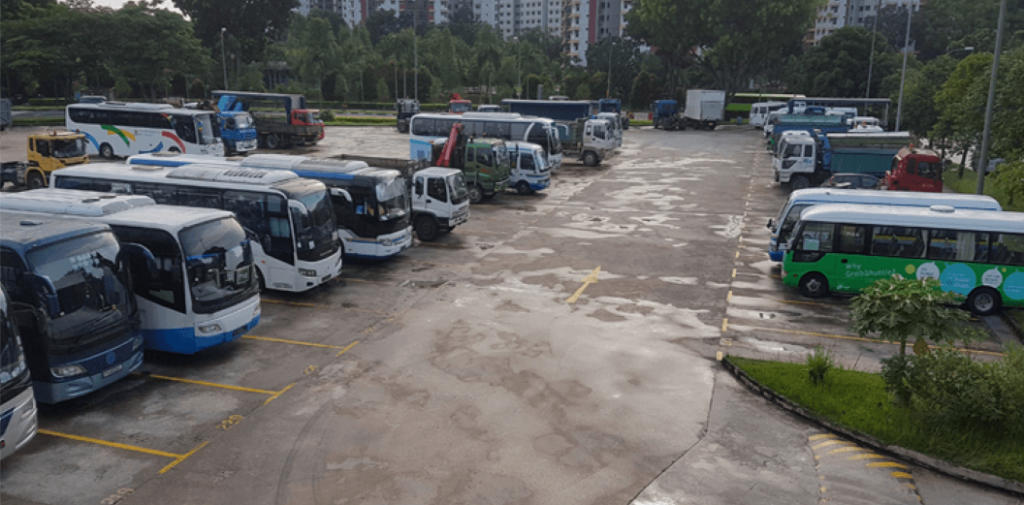 Mountains
Mountains are full of resources which we can tap on. From trees and the bounty of the forests to the scenery it offers, everything can be capitalised. In China, mountains can be leased out to the people. Pretty sure there are other countries which can do that too. There are a few uses to a mountain. Some build an inn or a small motel on it, and turn it into a tourism attraction. Some sell its resources such as wood. Some turn it into farmlands. There are many things you can use it for.
Farms
One of the oldest type of rental property which lasts till today. Not everyone has money to buy a piece of land for their own, yet farming is one of the basic foundations of a society and a country. Throughout history, land owners has been renting out their land to the farmers. These days, farming have levelled up. No longer are farms just restricted to just a piece of land planting rice. Of course you may be thinking if I am referring to getting a piece of land for chicken or cattle farming. Although that can also be an option, but modern day farming has also gone further. Vertical farming is gaining popularity. I once dealt with a tenant who rented a plot of land on a small island for his fish farming too.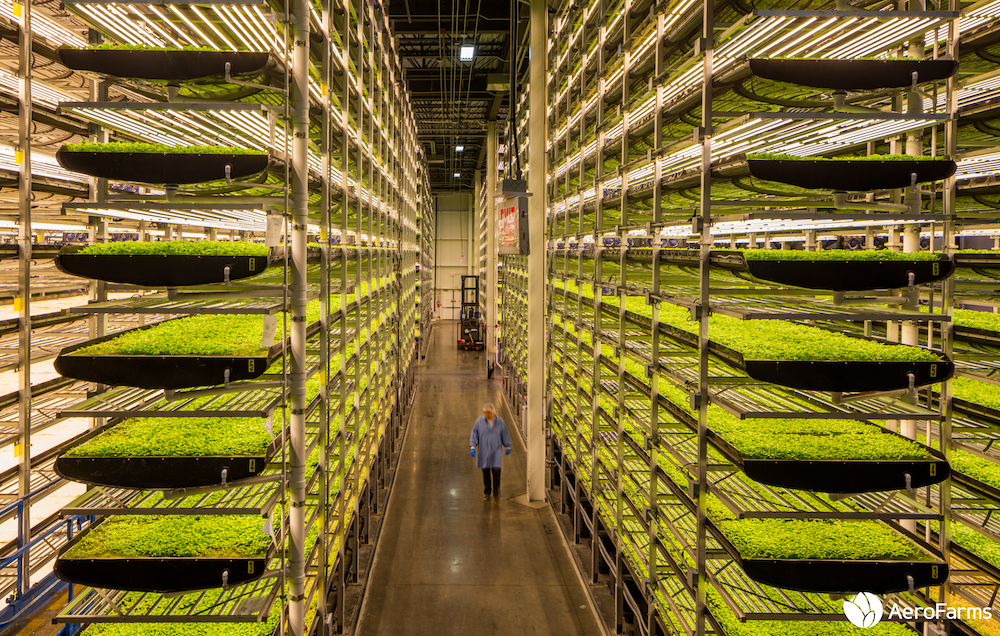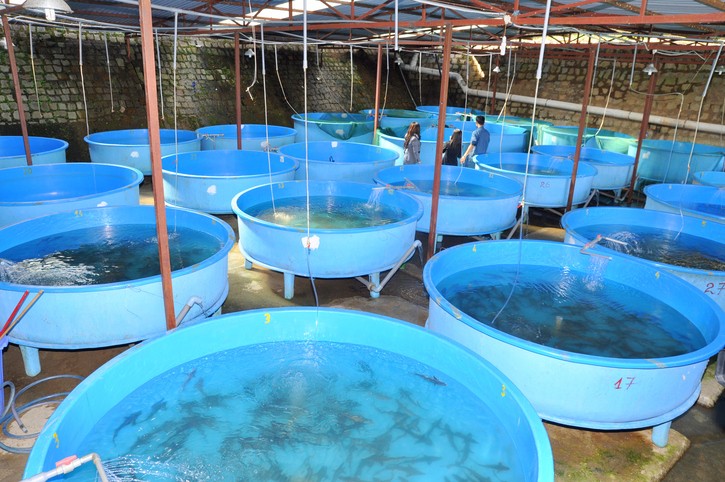 Offices
Since we are not in charge of rich companies, we do not have the ability to buy one whole building like they do and rent out the different levels to others. But we may still be able to buy a decent sized area and set it up for office rental. We may not do it as big scale as WeWork, but we certainly can open up our own little office sharing rental business. These days there are many startups, and startups need a place to work in. As they often only have very few members initially, it is not feasible for them to rent a big office space. Office sharing is therefore suitable for them. Furthermore, with office sharing, they are able to network with other like-minded people, which is certainly a plus point for them.
Put a vending machine or two in the office, and you may find yourself earning just a little more money from the users of the office.
Graves
This last one may come as a surprise to many. But in countries where land is scarce, there is still a demand for graves. There have been people getting rich from dabbling in this kind of real estate. Naturally, as this deals with matters of the dead, those who are superstitious may not want to do this. In China, there has also been cases where a whole small district of 16 buildings being allocated just for this, with each unit being rented out to put the urns and ashes of the dead. Instead of houses for the living, it has now become a resting place for the dead, where you can find either a single or a whole family's worth of urns and ancestral tablets inside a unit. For those who can read Chinese, this is the link to the article.
Conclusion
There are a lot of different types of real estate around, so there is no need to restrict yourself to a residential one. Explore other options, and you may find that non-residential ones may be suitable for you.
Showing 1 - 5 out of 5
Page 1 out of 1
| | - | Resources | Price |
| --- | --- | --- | --- |
| | | | |
| | | | |
| | | | |
| | | | |
| | | | |