World's best trader and investor Nancy Pelosi has sold off millions of her stock portfolio. For easy reference refer to the picture below.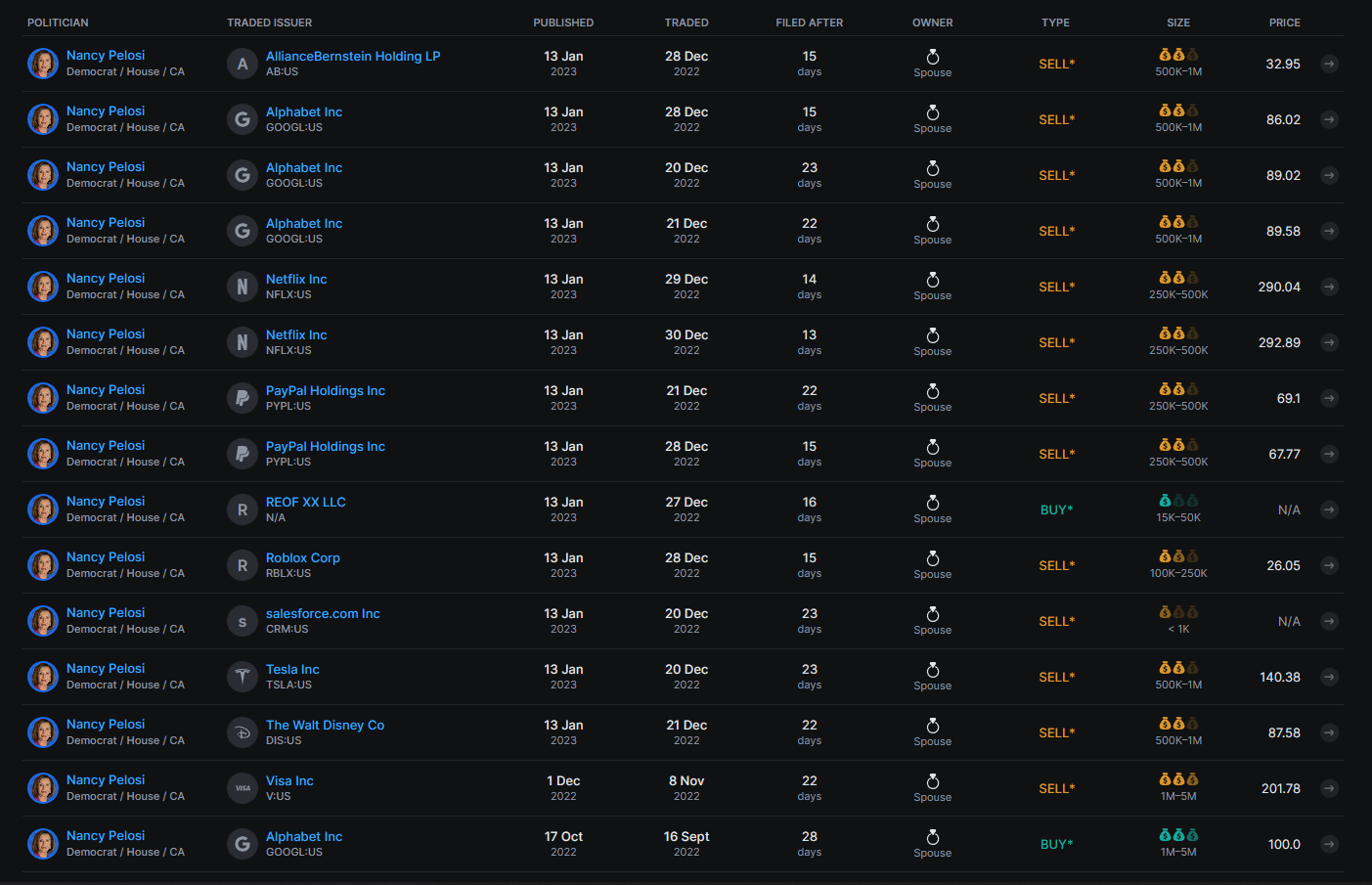 We do not have much information about the size of her current portfolio. But if the world's best investor is selling off, I hope you take this information with great consideration. Throughout the past few months I have been warning about an economic crisis.
This is a short post only to share this important information with all my readers.